Homemade Wi-Fi and 3G antennas
When you're installing Wi-Fi router the signal can be taken badly in near rooms. It can be corrected by connectoin of homemade antenna to your router.
We can offer you 4 different consructions of antennas, which are different with construction and application factor. The application factor of antennas depends on the materials used and manufacturing precision. Antenna type "wave channel" (3 elements) and Z-antenna it is 5 ... 6 dB, for a two-element antenna loop (double square) is 10 ... 13 dB, and for the three-element framework (triple square) - 14 ... 15 dB.
For using in diapozones Wi-Fi/3G all types of antennas, which're given here are made of copper wire with diameter 2.3 mm, places of connection are brazed. The antenna should be connected with high-frequency coaxial cable with a characteristic impedance of 50 ohms.
At the free end of the cable is installed the same connector as on the whip antenna Wi-Fi router (GSM-modem).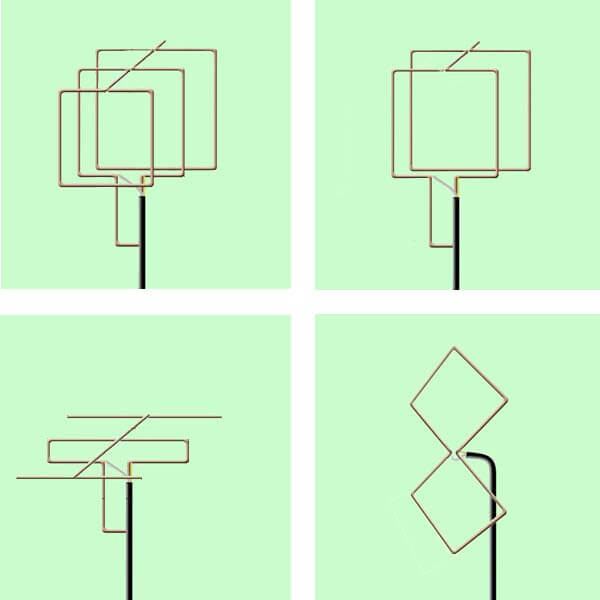 Back